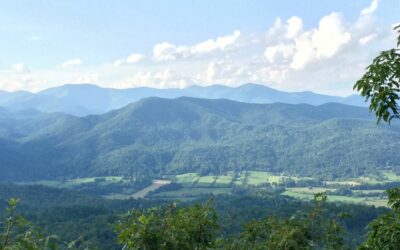 Former timeshare owners finally see payout for canadian resort
Thousands of former timeshare owners of two defunct timeshare resorts, Carriage Hills and Carriage Ridge, received the news they had been waiting for. The court hearing was streamed on a live broadcast via YouTube and owners logged on to hear the outcome.
The boards of the two Canadian timeshare resorts in Oro-Medonte decided the operation needed to close, the properties were sold last year and converted into apartments in 2021.
During Tuesday's Court hearing broadcast, Carriage Hills timeshare owners learned they will be receiving $4,378.60 if they owned one interval allowing them a week per year at the resort. Carriage Ridge owners would receive $4,754.85 for a one-week-per-year interval. Owners who had one week every two years will receive half that.
Owners will receive the "interim distribution" by October, they were told. A final payment, which is expected to be much smaller, could follow next year after all final costs are determined and the entire estate is finalized.
Justice Barbara Conway said; "It's been a herculean task, actually," explaining that tracking everyone down was complicated by the fact that many of the intervals had more than one owner.
Leanne Williams, a Thornton Grout Finnigan lawyer originally hired by the timeshare boards, informed the court there were thousands of owners for the receiver, BDO Canada.
The court heard from Williams that the receiver was holding $38.5 million for Carriage Hills, $27.09 million of it is being distributed to the owners. The receiver is holding $19 million for Carriage Ridge, and $13.77 million of it will be distributed to those interval owners.
Part of the complications was tracking down default owners, who had given up paying their timeshare fees. Williams said about $1 million was collected from them. Meanwhile, the receiver had won a default judgment against the outstanding delinquent owners — $14 million related to Carriage Hills and $7 million related to Carriage Ridge.
Williams was hopeful that some of that money would be recovered as well.
The timeshare operation was dissolved at the start of 2021 through the ongoing court process, which adopted an online platform during the pandemic to allow for social distancing. Hundreds of people regularly signed on through the many appearances, which attracted up to 770 viewers on Tuesday.
It was estimated that there were about 11,400 individual members at the time — often represented by multiple people — owning a total of 17,408 intervals in the two properties of the former timeshare operation.
In 2002, Karen Levins purchased a week every-two-year timeshare ownership in Carriage Hills for $11,808.25, paying $568.07 in maintenance fees every second year, which rose over the years.
In 2010, she purchased another week every second year for $14,248.70 in Carriage Hills. By then, the maintenance fee was $803.81.
In January 2021, the maintenance fees had risen to $1488.19, primarily we understand because of an increasing number of default owners who had given up and stopped paying.
Levins said that she was pleased with the progress and the outcome announced on Tuesday August 23rd.
"It's complicated when you have so many intervals," she added. "It's complicated when you have so many owners per interval. It's complicated when so much time has passed since the deeds were originally purchased."
You can read the original article here: https://www.villagereport.ca/village-picks/great-resolution-former-timeshare-owners-finally-see-payout-5729731