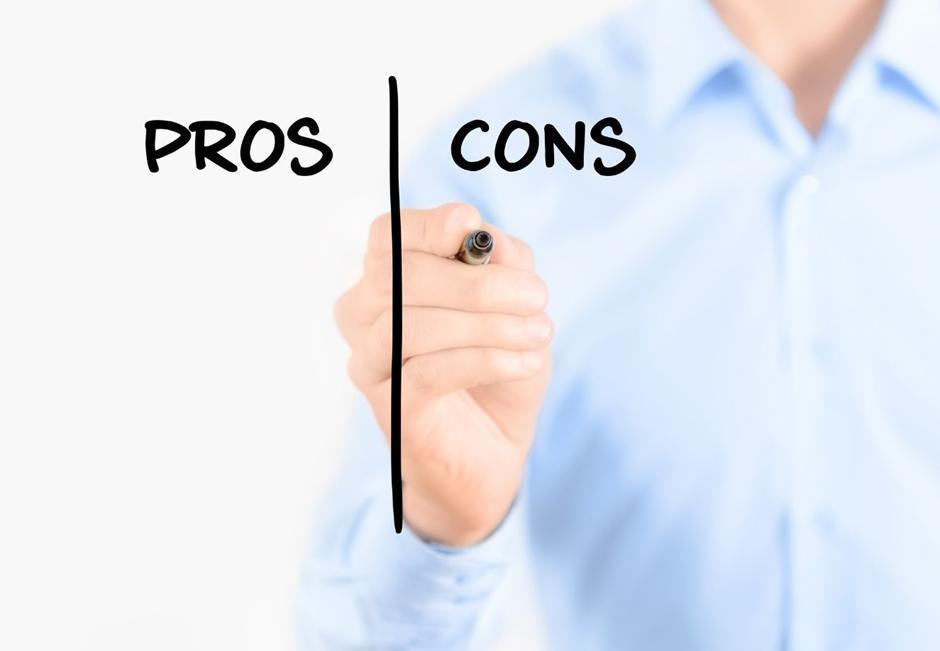 The positive and negative aspects of owning timeshare
10 million USA households vacation through some version of vacation ownership. As do a further 20 million households worldwide.
Timeshare has a mixed reputation, people love it or hate it. So what are the real arguments for and against?
Background
Timeshare took its first hesitant steps the 1960s, but flourished in the1980s, 1990s and beyond. Before the internet gave us TripAdvisor and other consumer review sites, travel agents presented glossy brochures of hotels that turned sometimes out to be disappointing in real life. Dissatisfied vacationers were targeted en masse and hundreds of millions of dollars were made by an aggressive timeshare industry dangling the carrots of high standard accommodation and exclusivity.
Timeshare has detractors, but it has its advocates too. Are these people who are 'sticking to their guns' because they are embarrassed at being trapped in inescapable timeshare contracts? Or are there genuinely great reasons to choose timeshare schemes over regular vacations? American Consumer Claims (ACC) examines the pros and cons:
Pros:
There is no doubt about it. Timeshare owners liked what they saw or they wouldn't have spent tens of thousands of dollars to join a costly vacation scheme. Here are the Pros that have enticed 10 million US families to sign up to timeshare memberships:
Exclusivity

Timeshare resorts were sold as private, 'members only' clubs. If you were not a member, you couldn't vacation in these luxury complexes. As the movie says: "everyone wants to walk through a door marked 'private'." People vacationing in timeshare resorts knew that everyone else there had made a significant financial commitment to becoming members. People who make these kind of commitments tend to respect both the resort itself, and one another.

Superior standards

This was the big one. Regular vacationers were arriving in droves to tired, shoddy, cramped apartments that had looked so much bigger and more modern thanks to clever photography in the brochures. People put a brave face on it. "It's just a roof over our head while we sleep. We'll be out most of the time anyway..." But this was rationalisation. When these same people were shown the higher standards and superior amenities of timeshare clubs, they wanted in. And they were prepared to pay.

Standard guarantee everywhere/exchange systems

It wasn't just your home resort that was superior. Networks of timeshare resorts were linked via exchange systems. The promise was that you could stay in any of over 4000 other resorts, in around 100 countries and be guaranteed similar high standards. A whole world of luxury vacation resorts? What's not to love?

Better value/lower long term cost

Wait... better standard and lower cost? How is that possible? Timeshare was sold as owning rather than renting. The upfront costs of buying the membership were high. Thousands or even tens of thousands of dollars. But it was billed as 'paying for all your future vacations up front' at today's prices.' Most forms of ownership (cars, houses etc) have a lower long term cost than renting, and once the big upfront fee is paid, there are just minimal annual charges to cover maintenance of the resort

Pride of ownership

Instead of booking from a brochure and renting an apartment they don't know much about, timeshare owners are vacationing in their 'home resort'. Potentially (especially with the original fixed week ownerships) in the same apartment in the same week of the year. The comparison can be made to owning your own car vs renting. It makes little difference in the practical day to day use of the vehicle. But you know that it's yours.

Investment potential

This does not apply to every type of membership. But during the 1980s and 1990s many resorts sold heavily on the idea that the timeshare members were basically dividing ownership of an apartment into 52 'shares', or 'weeks'. That way each share owner had the benefits of ownership, but not the expense of owning the whole property. They were in effect only paying for what they would use. However the association with property often promised a better potential for value retention (and maybe profit) than renting regular vacations. Particular in recent variations of membership called 'Fractionals'.

Makes you take vacations

Many a workaholic has cited this as the principal reason they paid to join a timeshare scheme. The fact that they have paid in advance for their vacation will force them to make the time to travel and spend time with their family or partner. With regular vacation booking many of these type of person puts booking off until they miss it entirely year after year. With a pre-booked vacation, that is less likely to happen. Time spent together in a stress free environment with loved ones is seldom wasted. In a way, for these customers, the cost of the timeshare is an investment in their relationship, their health and their wellbeing.
Cons:
The sharp eyed reader will notice that the Cons listed below are largely the inverse of the Pros. That is to say that the people who argue against timeshare do so mainly on the premise that the purported selling points do not stand up under examination.

So, let's examine the counter-contentions one by one.
Exclusivity

Yes, timeshare resorts were originally exclusive. Then it was realised that many units were left empty, costing money but generating no income. One by one the timeshare operators opened their doors to regular vacationers. Nowadays non-members can book into just about every timeshare resort through sites like booking.com. And they pay around what a member pays in annual fees, despite not having had to pay to join the club. This has left many timeshare owners disgruntled and questioning why they had to pay expensive, upfront joining fees.

Superior standards

It is beyond question that standards were superior at timeshare resorts in the 1980s and 1990s. Observers point out that this is often no longer the case. Travel websites allow people to book into similar standards of accommodation, at similar costs to timeshare management fees.

Standard guarantee everywhere/exchange systems

With the advent of Tripadvisor and similar public review sites, there is plenty of reliable and accurate feedback on hotels and vacation accommodation freely available online. This negates the need to join an expensive vacation scheme to guarantee a high standard. Especially as people can even generally book into the timeshare units themselves if desired.
With the lack of need for an exchange network to guarantee standards elsewhere, the systems have now become a limitation rather than a sales feature. Owners say they are able to book their preferred choice less than 1% of the time. While non-owners can now get accommodation whenever and wherever they want, with a clear idea of the standard before they book.

Better value/lower long term cost

Experts hold that the maths simply don't add up to support this claim. With the originally marketed timeshares in the 1960s, maintenance fees were low enough (compared to equivalent accommodation booking fees) that over time it was potentially possible to recoup the initial outlay. However since those early days maintenance fees have spiralled to the point where they are generally around the same cost as non members pay to stay in the same resort. When the joining fee is added on, the overall cost is considerably higher than vacationing via regular booking sites.
Timeshare maintenance fees are uncapped. Members have to pay whatever the resort requests, every year whether they vacation or not. There is no way for a member to take advantage of vacation deals, or new great value destinations. This lack of flexibility in itself could be argued to make timeshare vacations worse value than the general market.

Pride of ownership/investment potential

It is becoming clearer and clearer that timeshare owners don't own anything related to property. Their membership is a commitment to pay to use a certain property (or properties) for an amount of years. The correct term is 'right to rotational occupancy'. Because there is no property ownership, the timeshare purchase becomes virtually financially worthless the moment it is bought. In fact, not only is it difficult to sell, but most people who want to cancel their membership have to pay for expert help to do so.
Fractional ownerships promised a solution whereby owners were buying an actual, deeded share of a property. The implication was that because the membership was based on actual bricks-and-mortar ownership it was an actual investment. For various reasons Fractionals failed to deliver. American Consumer Claims has yet to hear of a single case where an owner made money, or even got any money back from a fractional ownership.

Makes you take vacations

Timeshare ownership only makes people pay for vacations, not take them. Many owners confide to ACC that they committed to a timeshare purchase that they couldn't really afford by getting caught up in the slick sales presentation. Years later, many people report that the high costs of finance and annual fees mean they can't afford to actually travel and use the timeshare.
Unrelated Cons:
High pressure sales

Many owners report having been rushed into a decision. People claim that they were not left alone to discuss the commitment in private, nor were they given time to read documentation or consider the implications of such a large purchase.
This type of urgency indicates an emotionally charged sale, and a corresponding likelihood of regretting the purchase later. ACC has never heard of a timeshare owner who saw an advert on TV or other media, then approached the company themselves with a view to buy. If a product requires this level of intensity and aggression with its marketing and sales, can it really present value?

Not possible to leave?

Whether people enjoy the membership or not, there is no easy way to leave. There is no pretence of a win-win partnership. The resort will use all legal means at its disposal to make members pay, whether they are happy or not, whether they can afford it or not. The resort can raise the fees by whatever amount they see fit, and if someone tries not to pay, they can be forced to do so.

Inflexibility/li>

The world of vacations is opening up more every year. New destinations and types of vacation are available, as are new ways to book and travel. Timeshare owners are buying into a system that forces them to predict their vacation patterns years from now. They can no longer be spontaneous, and decide to go next week/not at all/ to a new destination/to split their time between a few days in different locations. Timeshare has made attempts to evolve, but it can never match the pure, click-and-book freedom enjoyed by today's vacation consumer.
Need Help?
If you are trapped, paying for a timeshare that you no longer want or need, get in touch with the ACC team for advice on your options.