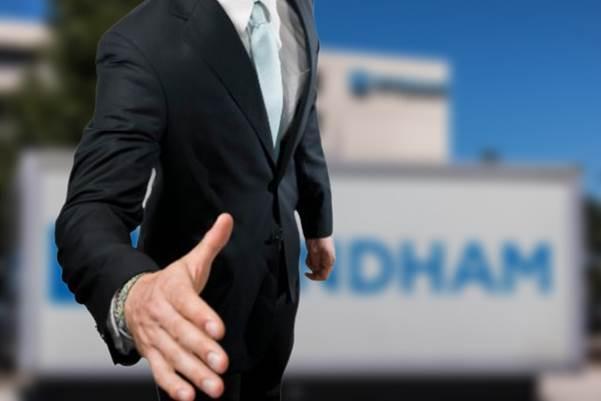 Wyndham timeshare TAFT days and "pitching heat"
Wyndham Hotels and Resorts is one of the biggest hospitality brands in the world. Their timeshare division, Wyndham Destinations, posted $5.2 billion in revenue for 2022 and are the world's largest timeshare operator. A San Francisco court case might give some insight into how they achieve those numbers.
Timeshare success
Timeshare sales in the US are burgeoning. 10 million people vacation via timeshare memberships. And yet, despite what ARDA and the big timeshare companies would have you believe, the business still has just as negative an image as it ever did.
If you ask members of the public, including people who go on later to become owners themselves, what they think of the industry in general, they will tell you that they associate timeshare with high pressure sales, great expense for poor value, and restrictions on vacation freedoms.
So why do so many people buy them?
Ours is different
Many people believe that much of the industry is flawed and dishonest. Significant numbers of those who own a timeshare themselves share these beliefs.
These owners often feel that, despite their misgivings about the industry in general, in their specific case they happen to have found a company that bucks the trend, possibly because of the 'personal touch' the sales experts at timeshare companies are careful to display.
Part of the sales process involves 'forming bonds' with prospective clients. The buyer feels like they have found a new friend in the salesperson.
Someone they can trust.
Whistleblower
Patricia 'Trish' Williams, a former Wyndham timeshare sales representative was awarded a staggering $20 million by a San Francisco jury over wrongful termination. Her perceived offence was reporting timeshare fraud on the elderly. She told Wyndham bosses, who promptly sacked her rather than tackle the problem. Undeterred, Patricia then approached the National Labour Relations Board to report the fraudulent activities.
San Francisco Superior Courthouse
During her lawsuit hearings Williams testified to a horrifying pattern of deception. The evidence revealed relentless, high-pressure sales strategies, including deliberate lies and misrepresentation designed to sell people more Wyndham timeshare points.
One of many examples that Williams cited from her time at the Wyndham Canterbury resort in San Francisco was that her colleagues regularly (and falsely) promised that Wyndham would buy back ownerships if clients were not happy in the future. This type of deception was known as 'buy back fraud.'
Pitching heat
As shocking as it sounds, timeshare companies apparently allow their sales staff to make false representations and promises during the sales pitch.
It may be a tacit understanding, but timeshare operations, even the biggest and most credible, generally refuse to take responsibility for anything the salesperson promises orally to close the sale. Resorts only honour what is actually written in the contract.
This isn't just accepted practice by less reputable resorts. The world's largest timeshare company, Wyndham Destinations, has been proven to observe this policy too.
Such commercially driven dishonesty was affectionately known within the Wyndham sales force as 'pitching heat.'
Wyndham's top performing 'closer' or sales agent, Anita Howell, bragged to her colleagues: "I sold my soul to the devil. I can say whatever I want so long as I don't put it in writing, that's why Wyndham has good lawyers."
Wyndham received 39 customer complaints about Howell.
TAFT: 'Tell them any f*****g thing...'
A particularly disturbing aspect of Trish Williams' testimony about the Wyndham sales culture was her description of the 'TAFT DAYS.'
TAFT, Williams explains, stands for 'Tell Them Any F*****g Thing'
On a 'TAFT' Day - generally at the end of the month when sales people were chasing figures - staff were encouraged to say absolutely anything necessary to close a sale, provided they didn't put it in writing.
Williams testified that her fellow sales agents lied about rates, fees and the possibility of rental income.
The Wyndham agents also tricked vulnerable customers (some aged in their 90s, some who needed walkers, or who had impaired hearing) into buying more points by signing them up for credit cards and maxing out those cards without the client's knowledge, Williams told the court.
Wyndham defeated
Despite the timeshare giant's army of lawyers' best efforts, six years later the court finally ruled against Wyndham in Trish Williams' favor.
Wyndham continued to desperately challenge the verdict. In the end, the court reduced the punitive portion of the damages from $18.6 million to $12.8 million.
Superior Court Judge Richard B Ulmer Jr made very clear in his order on post trial motions that this was purely the correction of a mismatch between punitive and compensation damages.
Judge Ulmer's scathing 9 page order made clear his judgment that the evidence showed Wyndham's behavior to be 'highly reprehensible.'
Even now, the seemingly unrepentant Wyndham are appealing the court's order.
Expert comment
"We regularly hear reports of this type of sales behavior and worse from our clients," confirms Suzanne Stojanovic, spokesperson for American Consumer Claims. "The big name international brands don't seem to be any better behaved than the small independent resorts. The fact is that these salespeople are paid almost solely in commission, which unfortunately does incentivize them to close deals by any means necessary.
"The obvious problem with this is that their clients can be coaxed into making life changing purchases that are not in their best interests.
"The salesperson that the consumer deals with is cynically pleasant because he or she needs to establish trust as part of the sales process," continues Stojanovic. "Their goals are not aligned with those of the prospective client. This is probably why so many timeshare owners end up unhappy with their purchase."
If you have a timeshare that you no longer need or want, get in touch with our team for free, confidential advice.