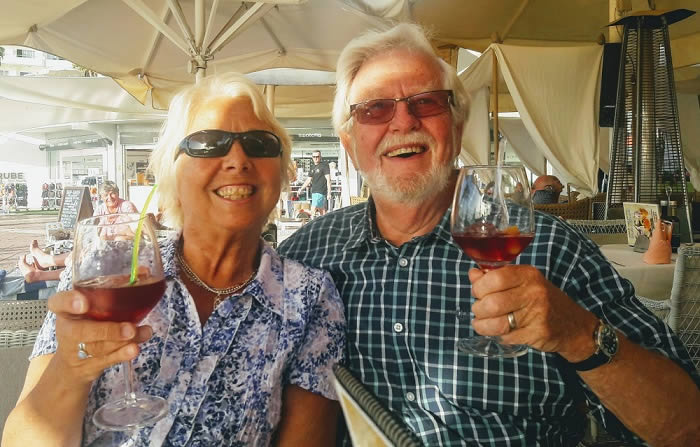 M1 LEGAL VICTORY – $399,034
WHAT is believed to be the biggest victory in a dispute over a timeshare property has been achieved for a British couple Mr and Mrs Sewell-Rutter from Southampton.
In the Spanish courts, Malaga based M1 Legal, working on behalf of European Consumer Claims, won an award of 365,000 Euros in a victory over the La Pinta Beach Club in Tenerife.
After a very complex case, with different authorised agents acting on behalf of different companies, the evidence showed that all of the contracts were connected.
The judge ruled that it was clear that the companies were all the same.
The judge also ruled that the contracts should be deemed null and void due to perpetuity. Under Spanish Timeshare Law timeshare weeks sold after 5th January 1999 cannot be in perpetuity and not more than 50 years.
"As far as we are aware, this is the largest timeshare victory ever achieved,' said M1 Legal ECC spokeswoman Sharon Johnson. "M1 made this possible due to the continuous dedication and commitment supporting this case."
Mr and Mrs Sewell-Rutter commented "We have had timeshare weeks with La Pinta Beach Club for over 10 years and every year we went there, we were approached by the resales department, pressuring us to buy additional timeshares which they promised to sell at a profit. They put so much pressure on us each time to make us part with our money, that we felt quite exhausted and gave in. As a result we lost most of our savings, having to remortgage our house and take out a bank loan. In the end we had lost a considerable amount of money.
We didn't know where to turn when we found M1legal. At last we had found a company which dealt with us in an understanding and professional way. It took some time, but finally our case went to court in Tenerife and a few months later we were told we have won our case. We can't thank M1legal enough for their efforts. They have been brilliant throughout, and now we will get our money back. We are so delighted and will recommend anyone who has lost money as a result of timeshare scams to get in touch with M1legal." M1 LEGAL provides legal services to support European Consumer Claims who have been subject to mis-selling and subsequent breach of statutory duties by the resort in relation to holiday ownership products and services sold transnationally. These include floating week timeshares; points based timeshare products; holiday clubs and fractional ownerships.
Claims include actions against resorts, marketing companies, management companies, exchange organisations, finance and lending companies.
To find out more, contact Sharon Johnson at M1 Legal on 0034 951 562 209 or email sharon@m1legal.com. You can also visit www.M1Legal.com
Timeshare Advice Center