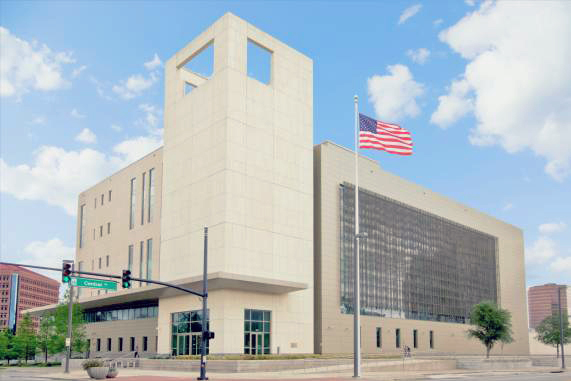 Maryland Timeshare Purchaser Files Consumer Protection Lawsuit against Hilton Grand Vacations
JD Howlette Law files federal complaint seeking justice for elderly client who was victimized by timeshare company's predatory sales practices.
JD Howlette Law announced it filed a federal consumer protection lawsuit against well-known timeshare company Hilton Grand Vacations (HGV) on behalf of elderly client. The complaint alleges that HGV engaged in deceptive and predatory business practices in connection with the sale of a timeshare to Elizabeth Domingo during a sales presentation at the company's resort in Hawaii. According to the complaint, HGV intentionally provided Ms. Domingo with a purchase agreement and disclosure forms that contained conflicting dates and instructions regarding her rights to cancel the transaction, and then refused to honor Ms. Domingo's timely cancellation request, claiming that the request was one-day late.
Ms. Domingo alleges that, on January 5, 2022, she executed an agreement to purchase a timeshare at HGV's Tuscany Village Vacation Suites in Orlando, Florida for $30,990. Ms. Domingo used her American Express credit card to make the required $4,015.68 down payment to HGV, and she agreed to pay the remaining balance in equal monthly installments over a period of 10 years—at an annual interest rate of 16.99%. Ms. Domingo alleges that the purchase agreement expressly stated that Florida law would govern the terms and conditions of the sale since that's the location of the timeshare. Under Florida law, according to the complaint, a timeshare purchaser may cancel the transaction within 10 days from the date of either executing the agreement or receiving the required disclosure documents, whichever occurs later.
Ms. Domingo further alleges that, on January 13, 2022, she invoked her right to cancel the transaction. In doing so, Ms. Domingo claims that she followed the instructions provided in HGV's disclosure documents that the company sent her on January 6, 2022. The instructions specified that Ms. Domingo may either fax or telegraph the notice of cancellation to HGV (she did both). Despite Ms. Domingo's strict compliance with the instructions, HGV refused to honor the cancellation notice because it claimed Hawaii law governs the contract, which requires a timeshare purchaser to rescind the contract within 7 days. The complaint alleges that HGV claimed that Ms. Domingo was one-day late based upon Hawaii's 7-day rule, not Florida's 10-day rule, and therefore, she was stuck with the timeshare.
Ms. Domingo alleges that she fought with HGV to no avail for nearly a year over the issue. During that time, Ms. Domingo lost more than 200 points on her credit score and had multiple accounts closed due to the negative creditworthiness reports HGV and American Express submitted to the credit reporting agencies. According to the complaint, HGV recently began the process of instituting foreclosure proceedings against Ms. Domingo with respect to the timeshare.
In her complaint, Ms. Domingo seeks to recover compensatory and punitive damages against HGV for the harm inflicted upon her by the company's unfair, deceptive, and fraudulent business practices. The complaint alleges that HGV's unlawful conduct consisted of, among other things:
(1) Intentionally providing Ms. Domingo with conflicting instructions regarding her contract rescission rights and the process for invoking those rights; (2) Intentionally adding conflicting choice of law and forum selection provisions in the timeshare agreement to confuse Ms. Domingo; and (3) Intentionally refusing to honor Ms. Domingo's timely request to rescind the timeshare agreement.
"The actions taken by Hilton Grand Vacations in this matter are egregious and unconscionable," said Attorney Jordan Howlette. "Not only did HGV misinterpret its own agreement and disclosure documents, but it also intentionally misled my client in an effort to induce her into executing the timeshare agreement that the company had no intention of allowing her to rescind. Then, HGV had the audacity to refuse to honor my client's cancellation notice by claiming it was one-day late, a shocking position for what I considered to be a reputable company notwithstanding the false claim. This case is as easy of they come based upon the facts, and I look forward to swiftly vindicating Ms. Domingo's rights in federal court."
The complaint also seeks to permanently enjoin HGV from providing future timeshare purchasers with misleading and confusing statements regarding their contract rescission rights.